Congratulations!
You have taken your first steps toward increasing brand trust with certification from the Paleo Foundation by visiting this page!
FIRST, WHY GET CERTIFIED?
It's expected that for high-involvement purchases such as a computer or a car, consumers will become well-informed and well-researched before committing to make a purchase.   However, this is an unrealistic expectation for most consumers buying low-involvement goods like food.  Instead, most consumers make their food choices based on the emotion of trust.
Over the past few decades, consumers have increasingly begun to rely on third-party claims and labels that offer additional proof that the food products they buy are trustworthy, and aligned with their personal food values. 
Certifications do the work so that consumers don't have to. In effect, third party certifictions increase trust and condifence in in purchasing decisions.  While trust may seem like a warm and fuzzy concept, it delivers cold, hard results for businesses and brands.
NEXT, FIND YOUR PROGRAM
To get started on increasing your brand trust with third-party certification from the Paleo Foundation, simply click on the button below that best describes your business and goals.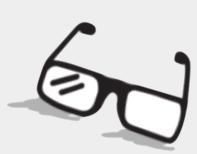 BRAND TRUST IS A MUST
A brand is defined by the place it holds in the heart, mind, and wallet of its customers.  The first and primary feature of Paleo, Keto, and Grain-Free Certification is the logo itself. Certification improves credibility by offering consumers peace of mind knowing that the product has been independently verified by a regulatory agency to meet a specific set of standards, and food values.  And while the logo serves this distinct functions, there are many additional benefits for those who have earned the right to bear it. 
THE RESULT.
According to SPINS.com Paleo Trend Watch Report, sales of uncertified, paleo-positioned products grew 181% over the course of a year.  However, paleo products with certification had a sales increase of a whopping 466%.  That's a difference of 285% in sales increase for certified products vs uncertified products for the same period.  This year, our goal is to increase that percentage difference even more.