Congratulations!
You have taken your first steps toward increasing brand trust with certification from the Paleo Foundation by visiting this page!
GRAIN, AND PSEUDOGRAIN- FREE REQUIREMENTS:
All Products should not contain grains or pseudograins to be eligible for use of the Grain-Free Certified label.
PROLAMIN REQUIREMENTS:
The FDA defines gluten-free as an end product containing less than 20 parts per million of gluten. However, the Paleo Foundation requires that products test at less than 10ppm of gluten and gliadin competitives for Grain Free Gluten Free Certification.
GRAIN-DERIVATIVE FREE REQUIREMENTS:
First Round Audits will include a preliminary evaluation of ingredients to ensure grain-free and grain-derivative free compliance.
ONGOING COMPLIANCE REQUIREMENTS:
Grain Free Gluten Free Certification requires a commitment to ongoing testing of finished products, and high-risk raw materials to ensure safety and adherence to the Grain Free Gluten Free Certified Program Standards. Compliance with all government regulations for allergens, grain-free and gluten-free labeling, and Good Manufacturing Practices (GMP) is required by all products in the Grain-Free Gluten-Free Certified Program.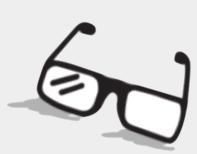 BRAND TRUST IS A MUST
A brand is defined by the place it holds in the heart, mind, and wallet of its customers. The first and primary feature of Paleo, Keto, and Grain-Free Certification is the logo itself. Certification improves credibility by offering consumers peace of mind knowing that the product has been independently verified by a regulatory agency to meet a specific set of standards, and food values. And while the logo serves this distinct functions, there are many additional benefits for those who have earned the right to bear it.
THE RESULT.
According to SPINS.com Paleo Trend Watch Report, sales of uncertified, paleo-positioned products grew 181% over the course of a year. However, paleo products with certification had a sales increase of a whopping 466%. That's a difference of 285% in sales increase for certified products vs uncertified products for the same period. This year, our goal is to increase that percentage difference even more.