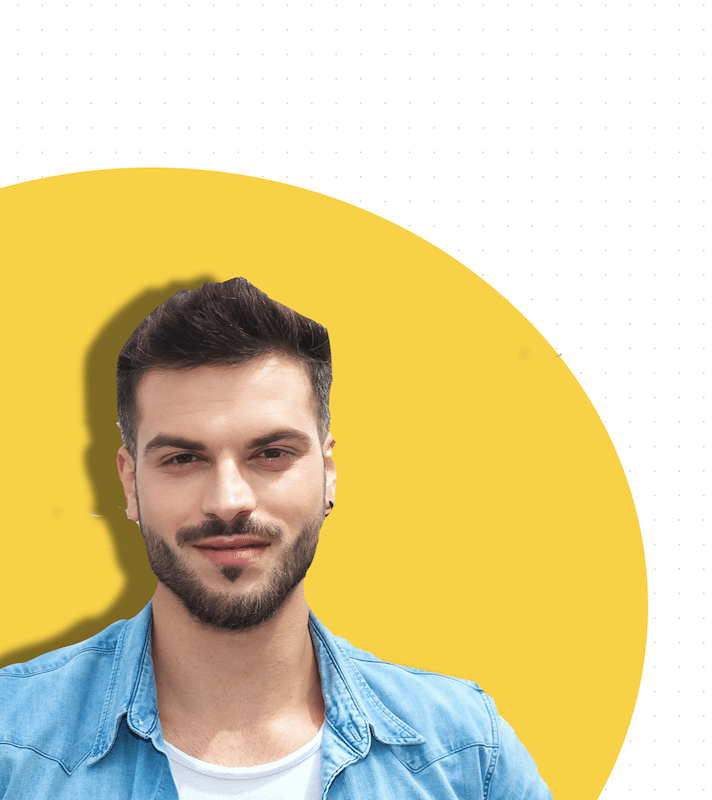 JONATHAN
Hi, I'm Jonathan, the social media samurai for the Paleo Foundation.  Karen is my little sister.  Although I was late to drink the Paleo Diet Kool-Aid, once I finally did my life changed for the better.  This is my story.
I had been an active, athletic kid for my whole youth (soccer, swimming, baseball), but my senior year in high school was particularly action-packed.  I was the center midfielder and team captain for our soccer team.  I was also a state level cross country runner, which seasonally overlapped with soccer, and training for that meant running another 10 miles Monday through Friday after soccer practice.  On Saturdays, I was a soccer referee so that meant, you guessed it, more running.  I was in absolute peak physical condition that year.  I would clear out the fridge of everything every few days because when you run roughly 15 miles a day, in addition, to be a growing teenager, you have an appetite that could best be described as "unlimited."  I was an unstoppable force of athleticism. I was on fire.
And then I graduated.
I opted not to join any teams once I made it to college.  Honestly, I was more interested in partying and enjoying my new freedom as an adult.  The dorm room I was living in had a cafeteria which had a swipe system.  I got 14 swipes per week, and one swipe gave me access to an all-you-can-eat buffet of just about every food you could imagine.  I still had the appetite of a 15 mile-a-day runner but without the running part.  It didn't help that I drank cheap beer on the weekends, either. The freshman 15 is definitely a real thing, but I ended up gaining a freshman 40.  In just three months.
I kept that 40 lbs for 15 years.
I didn't even realize I was depressed.  Putting on and keeping that much weight, which was nearly 25% extra of my original weight, weighs you down in more ways than just the scale.  The slowly eroding self-confidence was a gradual process, and eventually, you begin to self-medicate to the point where you tune it out completely.  My face was covered in rosacea, I had a gut, and the brain fog from the constant self-medication reached a point of true apathy. I was unhealthy in mind and body, and my soul began to follow suit.
My mom and sister moved to Los Angeles and moved in with me in 2010.  Karen was just starting to get the Paleo Foundation off the ground with my mom's support and love, but I wasn't quite at the point to drink the "Kool-aid"  yet.
Fast forward a few years to 2013.
I had a couple major life events beginning with a broken engagement followed immediately by the death of two very close friends, one who had I just seen the day before, and the other the wife of my best friend in high school.  I'll mention that the wife of my friend was suffering in the exact same way my sister Karen had been suffering before she went down her Paleo path to health.  That loss really hit home to me.  The Paleo Diet saved my sister's life. 
My depression reached a critical point and I knew things had to change.  I started to run again, for the first time in years.  I completely cut out non-Paleo foods and began to meal prep.  In a month, I was almost back to my original weight (I dropped about 30 lbs in the first month), the rosacea on my face was receding, and I started to actually feel better.   Slowly, and with my sister's help and guidance, I began to gain my self-confidence back, little by little.  My weight continued to drop, and my health continued to rise.
It's 2018 now.  And I have drunk deeply of all of the Paleo Foundation Kool-Aid.  Back in 2014, Karen asked me to work for her, I scoffed and said "no way." She asked me again two years ago, and I reluctantly said yes, but now I couldn't imagine doing anything else.  
TO THE BRANDS,

I've gotten to hear so many stories of perseverance, as well getting to working with the most awesome people in our industry. And while you might giggle at my self-appointed title, my job description is simple: make our certified companies happy. 
And that is exactly what I mean to do.   Because my job of making our brands happy is what makes the mission of my mom and my sister possible.  Your existence has made this possible, and I thank you for that.