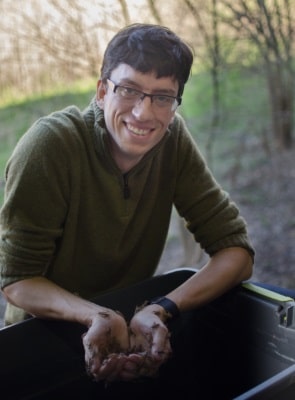 In 2012, former President Bill Clinton issued a challenge for competitors in the Hult Prize competition: Develop a social enterprise to address global food insecurity. Five of us were MBA students at McGill University. We decided to answer that challenge: Farm insects as a sustainable source of protein. And with that idea, we won the Hult Prize in 2013.
Aspire grew out of that project and was formed to do good in the world while earning a profit. Since then, we started insect farming operations in Mexico and Ghana, where eating insects is part of the culture.
We realized that if our food revolution was going to grow and thrive in the places that need it most, we had to change the perception of eating insects in the western world. So we figured we'd start in the U.S. In 2014 we opened our cricket farm in Austin, Texas, where we now grow and process edible insects- Aketta whole roasted crickets and cricket flour.
In the year 2050, the world will have 9 billion people. By then, there will be less land available to grow food and less clean water for everyone. We need to find alternative, sustainable protein sources now. So we're working to make that happen before it's too late.
Farming insects has a much smaller impact on the environment compared to raising traditional livestock. This is one of the many reasons we chose to pursue entomophagy (the practice of eating insects).
If we can get people to shift 10% of their protein consumption to sustainable sources like insects, we can make a positive impact on the environment. 
Gabriel Mott – COO of Aspire Food Group
But we quickly discovered that many people in the areas we were trying to help were more interested in eating "like Americans" than following their own food traditions. At the same time, people were asking when we would offer edible insect products in the U.S.