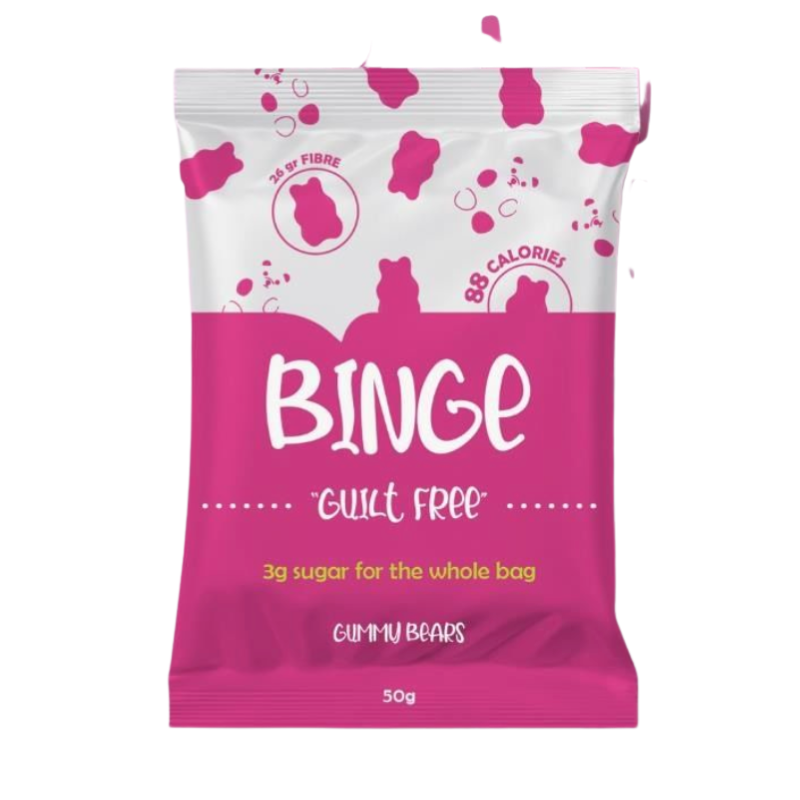 Binge
Binge products are free from artificial sweeteners, GMOs and processed ingredients, this candy is keto diet friendly, so you can eat it without guilt.
Binge produces keto-friendly, high protein, low carb candy. Made of high quality ingredients and designed for your health, Binge has 20x less sugar than regular candy, no gluten and extremely low calories. What's more? It has less than half the carbs of regular candy and no artificial coloring! Binge took classic candy flavors and turned it into a snack that can be enjoyed by all, diet or not.
About the Brand
Binge is here to help you eat healthy and feel good about it. They believe that everyone deserves a treat. That's why they started Binge: to make guilt-free snacking from classic candy flavors available for anyone who wants to eat healthier, is on a keto diet, or simply has a sweet tooth and wants an alternative option to what's typically in stores.
Although, GMO ingredients, gluten and sugars are just some of the things you might find in your favorite candy—and that doesn't even take into account the fact that many people have a hard time finding candy that are healthy but still taste good! That's why they created Binge: to give you an alternative snack option that tastes amazing, is made with real ingredients, and feels great to eat. Binge wants to help customers satisfy cravings without sacrificing their health!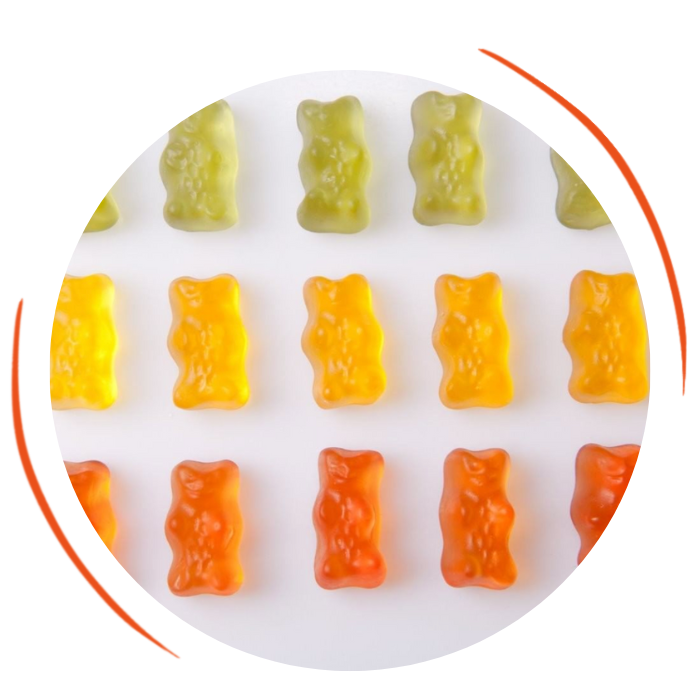 FAQs
Do Bigne candies have GMOs?
No, their candy is GMO free.
Their gummy bears contain Soluble Tapioca Fibre, isn't that classified as a non-fibre now?
Excellent question! There's two types of soluble tapioca fibre in the food industry, Isomaltooligosaccharide (IMO) and Resistant Dextrin (this is what they use!).With IMO, the FDA has classified it as a digestible carbohydrate which means that it does not act as a fibre within your body. With Resistant Dextrin, as the name implies, is resistant to digestion in your body. It makes its way to your gut and acts as a powerful prebiotic. Resistant Dextrin is classified as a fibre and does NOT increase blood glucose levels.

What are the nutrition facts of their raspberry gummy bears?
88 Calories, 6g net carbs, 3g sugar PER BAG!
Are BINGE candies keto friendly?
How do I cancel my order?
Send them an email at info@eatbinge.com.
Do they have a money-back guarantee?
Absolutely. If you have any trouble at all with your purchase, please get in touch with them right away at info@eatbinge.com or via the contact form.