The Chocolate Revival: Welcome to the Tribe!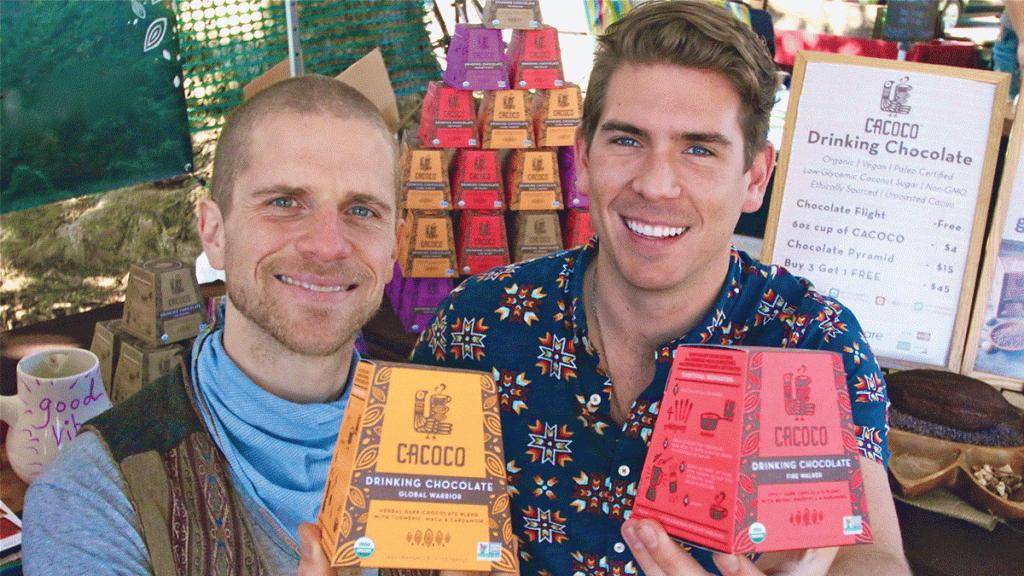 We are on a mission to revive the ancient tradition of the molten chocolate vitality elixir— real chocolate, as it's meant to be! As drinking chocolate revivalists, we take pride in handcrafting our chocolate from unroasted, Ecuadorian cacao that has been regeneratively* harvested.  By using cacao from regenerative practices, we support the evolution of sourcing systems that go beyond organic and beyond fair-trade. But, it is ultimately you who decides how much impact for good we can make together. That is why when you drink, you join the tribe that heals the Earth, and we drink together!Our Chocolate Tribe welcomes you, Raises our cups to you,And thanks you for the ongoing support!
WE ARE CACOCO!     
Big steps towards a smaller footprint
Each purchase you make of CACOCO Drinking Chocolate directly supports the vision of a planet where natural ecosystems are managed intelligently, resources are utilized respectfully, and people are treated well at each step of the process.
We currently source all of our heirloom cacao from organic and regenerative farms in Ecuador. CACOCO is currently working in tandem with Terra Genesis International (TGI)* to build a regenerative network of businesses committed to rebuilding supply chains based on regenerative principles.  These include:
Regenerative Agriculture
Direct Trade
Reciprocity & Transparency
Biodiversity, and more...
The secret to smooth, delightful tasting drinking chocolate is righteously harvested cacao!
The Mission
Source the Earth's purest ingredients from regenerative food systems; Provide customers healthy, safe and delicious products with uncompromised quality, service and integrity; Create and implement the most sustainable methods and systems for our organization.
The Vision
CACOCO envisions a world that embraces environmental sustainability, social responsibility and healthy vibrant lifestyles. We are committed to this change by providing the highest quality drinking chocolate products made exclusively from whole, living, organic foods, utilizing ingredients from ecologically and socially sustainable resources with uncompromised integrity.