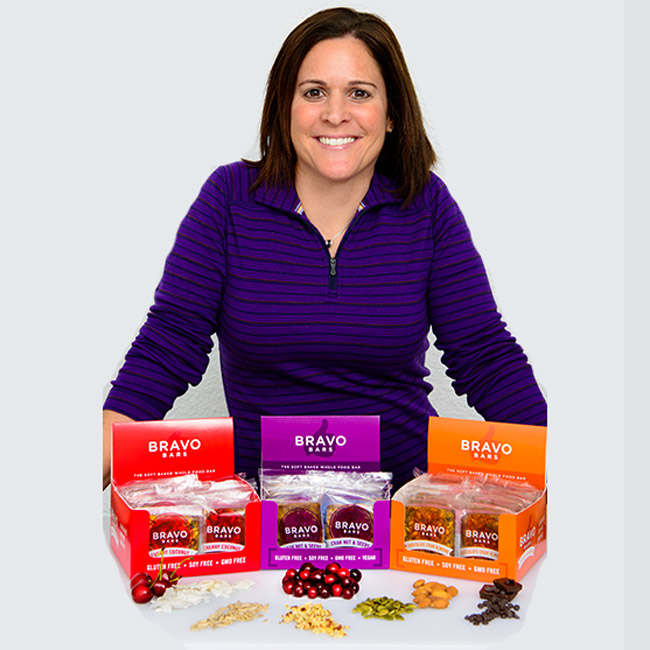 Bravo Bars™ was founded in 2015 by Lauren Shrensky, an athlete, baker, and certified health and wellness consultant. After years of R&D, Lauren realized the overcrowded "snack bar" market was compromised – unhealthy ingredients and tasteless "treats" ran rampant. She set out to create a product line that would change our perspective on nutrition, showing how easy it can be to eat healthy, be satisfied, and live well. Today, Bravo Bars are the top choice for busy professionals, health-conscious moms, weekend warriors, fitness gurus, and anyone who wants to take control of their health and wellness. The perfect, easy grab and go choice for people who want to live well and eat smart, these delicious protein-packed bars are designed to help you live an optimal life, helping your body run, recover, and power not just through workouts, but every second of every day.
More than just a "sweet high five" recovery bar for fitness fanatics and athletes – Bravo Bars give you the tools – and the "thumb's up" – for healthy, passionate, connected living.
At Bravo Bars, we want to live in a world where people love themselves both inside and out. We're here to educate you about nutrition and help you make choices to nourish your body to live your best life!