About Clean Paleo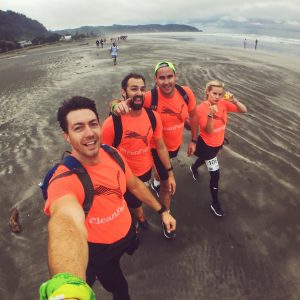 CleanPaleo is a New Zealand based company dedicated to bringing high quality, convenient and tasty food options for those trying to maintain a Paleo or Gluten-Free diet.
CleanPaleo is owned and managed by 3 mates (Ryan Kamins, Mitchell McClenaghan, and Arthur Green). Since early 2012, the three have been following Paleo diets and creating products which helped maintain this lifestyle in a fast-paced modern world. All three are passionate about health and fitness, and enjoy balancing a Paleo lifestyle around sport, work, and socialising. 
In early 2012, Ryan had become frustrated with the lack of breakfast options while living a Paleo lifestyle, and the fact that most of the time the breakfast options needed to be cooked which was time consuming. He came up with a recipe which was suitable and tasty, which was then modified by Mitch and Art in order to meet each others tastes. One year later, and after many months of recipe changes and ingredient additions by each of them to find the perfect flavour balance, a CleanPaleo breakfast blend recipe was finalised.
However, the three of them didn't stop there and decided to bring some other Paleo friendly food items such as free-range egg white protein powders and biltong with many more currently in development.
You can find CleanPaleo products (Protein Powders, Breakfast Blends, Biltong, and CoGo Bites) in Gourmet Supermarkets, Natural / Wholefood / Organic Stores, Health Stores, Pharmacies, Cafes, Gyms, and Online.
The CleanPaleo team have many more exciting products currently in development so stay tuned!