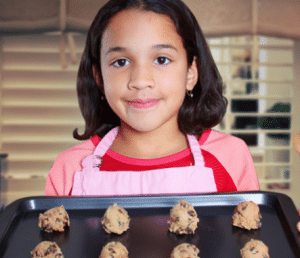 Founded in 2001, Enjoy Life was established to make delicious free-from foods for the ingredient-conscious consumer and the more than 100 million individuals and families with food intolerances, Celiac Disease, and food allergies. Enjoy Life has grown to be a globally-recognized company and trusted source for tasty, allergy-friendly foods. The first company to receive independent gluten-free certification from GFCO, Enjoy Life helped develop the gluten-free and larger free-from category and was one of the first of its kind to receive Non-GMO Project Verification for 100 percent of its products. Enjoy Life's Baking Chocolate and Seed & Fruit Mixes are Certified Paleo-Friendly and are delicious & useful products for anyone adhering to a paleo diet.
We know that an allergy-friendly bakery is vital to the integrity of Enjoy Life Foods products and to your diet. That's why most of our products are baked at our company headquarters in Jeffersonville, Indiana, which has been certified gluten-free by the Gluten-Free Certification Organization. We've also ensured that our 200,000 sq. ft. facility is dedicated nut-free!
We continually perform tests to verify that our facility upholds our stringent standards, keeping you safe as you enjoy our snacks. Our ingredient suppliers are required to complete non-contamination certificates for every item that we purchase, and we additionally test for gluten, casein, peanut and soy protein. We clean our equipment thoroughly after product and flavor changes. And every Enjoy Life Foods employee understands the severity of food allergies and intolerances and takes careful precautions to protect our customers.
For more information on the ingredients we use in our products, click here. If you have a burning question, visit our FAQs section – you may find your answer. If you don't find the answer you need you can always contact us.