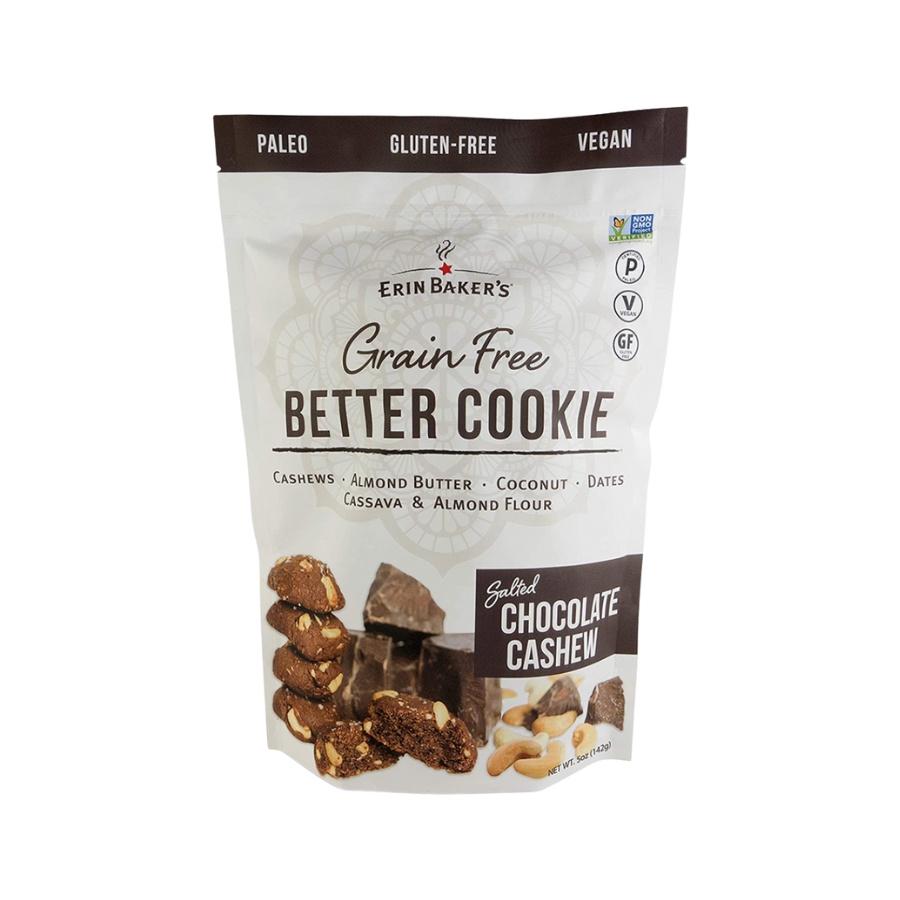 Artisan Tropic
Vegan, Paleo, Gluten-Free, Grain-Free, Dairy-Free… what's the right way to eat?
We believe the answer is different for everyone. Whether you're trying to optimize your personal health, the health of the planet, or are eliminating certain food groups just for fun, we all have a different definition of the word healthy. Our new Salted Chocolate Cashew Better Cookie was made as a clean and indulgent treat for everybody no matter what your dietary choices or needs are.

About the Brand
It all started in 1994 when I rented the 4-H kitchen at the Whidbey Island Fairgrounds to bake my way to a better life. Inspired by my mom's healthy baking and armed with a KitchenAid mixer, I created a revolutionary new way to serve breakfast... The Original Breakfast Cookie was born!
For the last twenty years, oats and fruit have been the staple ingredients in my bakery, making us unique in our efforts to provide healthier food products. I take great pride in baking products with whole food ingredients that are sourced close to our bakery. While the "hands in the dough" touch is more time consuming, the gentle treatment of the raw ingredients results in a more premium product in terms of taste and texture, and also ensures my granola is full of whole, chunky clusters.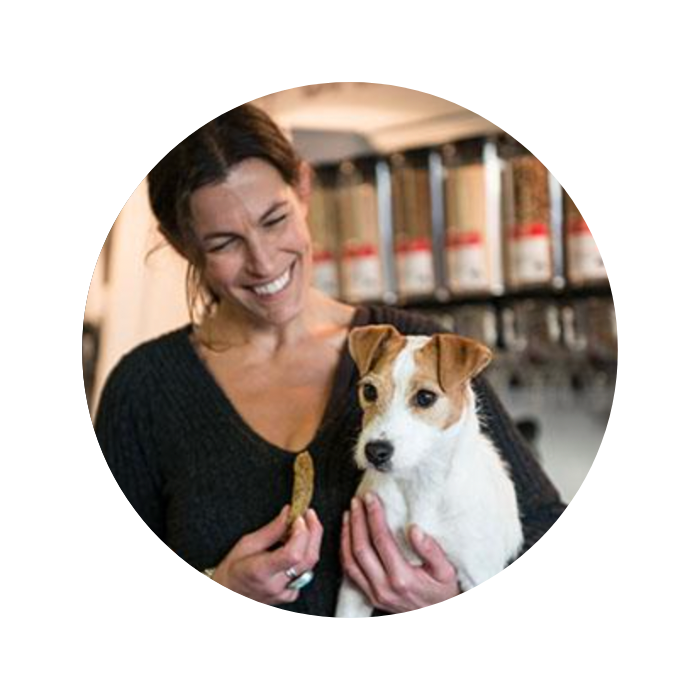 FAQs
Who is Erin Baker?
Erin Baker is a real person! She created our original product, the Baker's Breakfast Cookie, in a rented 4-H kitchen in Langley, Washington. In 1996, she moved her growing company to Bellingham, Washington where it remains today. She continues to play a vital role in the company, doing everything from product development to sales. When she's not at the bakery you can find her trail running, mountain biking and snowboarding in the beautiful Cascade Mountains.
Comments
comments
Where is Bellingham, Washington?
Bellingham is located in the Northwest corner of Washington State. Bellingham is about 90 miles north of Seattle and 21 miles south of the Canadian border. The city encompasses about 28 square miles, with north Puget Sound and the San Juan Islands to the west and snow-capped Mount Baker and the North Cascade Mountains to the east.
Comments
comments
How can I get a free sample?
We offer a sample box where you can pick four Breakfast Cookies and simply pay $5 shipping to have it sent to you- click here to try it! Also, be sure to check out our social media pages @erinbakers where we frequently host giveaways. Follow us so you don't miss an opportunity!
Comments
comments
What is a breakfast cookie?
It's Not Just a Cookie… It's a Meal!® We bake our Breakfast Cookies with simple, whole food ingredients for life on-the-go. They are packed with whole grain oats and fruit… we like to think of them as a portable bowl of oatmeal – no spoons or bowls needed! Check out all of our delicious flavors – The Original Breakfast Cookie.
Comments
comments
Why is it called "The Original Breakfast Cookie"?
When Erin Baker's began in 1994, the idea of a cookie for breakfast was a brand new concept. With passion and ingenuity Erin Baker invented the Breakfast Cookie. She pioneered the idea of putting simple, nutritious ingredients into a cookie that could be enjoyed for breakfast, or any time of the day for that matter. This "portable bowl of oatmeal" provides sustained energy and wholesome nutrition to millions of people who don't have time for breakfast. Although you will find other replicas of our cookies, in our opinion nothing will ever beat the original, best-tasting, most nutritious breakfast cookie, Erin Baker's Breakfast Cookie.
Comments
comments
Can I toast a Breakfast Cookie?
Yes! Toasting Breakfast Cookies is a hassle-free way to enjoy a warm, nutritious breakfast. Just open the package, pop it in the toaster and you have a delicious, chewy, just out of the oven cookie! If you have chosen to freeze your cookies (they freeze up to a year), toasting is a great way to defrost and warm your cookie in one easy step. Once you toast 'em, it's hard to go back!
Comments
comments
Comments
comments