Frank Jimenez
Frank knows snacking. With more than 18 years in Consumer Packaged Goods (CPG), most of it spent at the Hershey Company, he's learned a thing or two about developing strategies that drive measurable growth in retail categories. In his role as Senior Director of Retail Evolution at Hershey, Frank was pivotal in moving the iconic confectioner's transition from old-line candy maker to 21st century snacking power. He helped to make Hershey relevant to the way people eat today.
In consulting positions, Frank brought strategic vision to companies in need of invigorating and re-invigorating their brands, from consumer-goods makers to traditional retailers. His ability to recognize how changing consumer shopping habits have impacted retail has allowed him to develop far-reaching solutions that have breathed new life back into bricks-and-mortar. Frank's tactical background includes center-store transformation, total-category reinvention, front-end optimization, transformative digital experiences, and other services that elevate the CPG/retail relationship and provide significant revenue gains.
Cindy Poiesz
Cindy's background is corporate investment banking in the energy industry, but her true passions are health, wellness, and delicious food. She applied her analytical and research skills to the food industry, which help produce out-of-the-box innovation and creativity. Cindy created Supernola for her own health benefits while still working in finance, and soon realized that her analytical and financial skills could be successfully married with her passions. Cindy's strengths lie not only in financial analysis, corporate finance, and mergers/acquisitions but also in analyzing and developing food for both a health and appetite appeal. Her unique approach has led to the creation of innovative snack products that consumers increasingly desire, and a creative innovation pipeline for EVOLVE brands.
Cindy's Story
I believe that the first step towards a fulfilling life is deciding that you deserve one. Easier said than done... I know. So, I made it my mission to create something that makes the healthy option the easy option. A no brainer.
I started with the highest quality ingredients sourced from around the world. Ingredients that are not merely organic, but ingredients that do the heavy lifting to help raise well-being. But that was the easy part. What was missing from the healthy snacks in my pantry was mouth-watering flavor and satisfying texture. I needed something unique. Not a health bar, or another crunchy granola, but the best of both brought together.
With a recipe of organic superfoods, nuts, seeds, spices, and unrefined ingredients, I mixed up my first chewy cluster of Supernola in 2012. After 2 years of countless batches, rolling pins, and hours of research, Supernola was perfected. It has been a great adventure spreading the benefits of Supernola across the country, I wouldn't trade this journey for anything.
Supernola still has the same mission. Helping people feel good about the food they eat. The desire to enjoy your food and enjoy the way it makes you feel. And making the world a better place with every bite.
Choose better with me.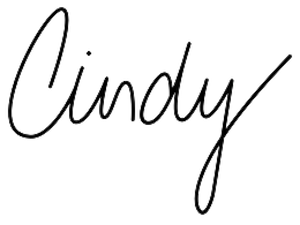 Supernola is proud to support

Girls on the Run

in our mutual goal to get more out of life and shine a light on positivity and mindfulness. 2 cents from every box sold is donated to Girls on the Run to inspire and empower young girls.
We give back with each pack. 2 cents from every box sold is donated to the

Dian Fossey Gorilla Fund

to help save mountain gorillas and their habitats.