Green Gorilla is an international group focused on expanding our world's access to hemp based solutions. They believe that hemp holds incredible promise as a renewable source of medicines, foods, fuel, textiles, plastics, building materials, pulp & paper, and much more. The proper cultivation of hemp and extraction of its many wonderful components will be a positive force to help heal our bodies and preserve our environment. Green Gorilla is committed to unlocking this potential, and to making sustainable and ethical choices to protect our planet and our future.
Green Gorilla is releasing their first set of products, "Hemp & Olive", a line based on the amazing medicinal power of Cannabidiol (CBD). Their Hemp & Olive product line includes a range of CBD infused supplements, cosmetics, and pet care products. These products will be rolling out over the course of 2016, with ever more options for helping keep those you love healthy and happy. Their initial release, and the core of the H&O line, is their CBD Oil Supplement. They use plant-based, non-GMO, and organically grown hemp to source their CBD.  Any trace THC in the plants is removed, and the CBD is purified to 100% before it is infused into 100% organic extra virgin olive oil. Extra virgin olive oil is the best carrier for CBD, and has numerous synergistic positive effects for your body. This core of CBD infused into extra virgin olive oil is then used to create a range of products that can help everyone in your family, from babies to the elderly, and including all of your beloved pets. Cannabidiol holds amazing promise for promoting health and longevity.
Over the years ahead, Green Gorilla will be launching a wide range of hemp related products and services. Coming soon is their "Master Grower" line, covering 100% of a growers needs, from organic fertilizers & beneficial organisms to fully outfitted commercial scale greenhouses. Master Grower will have cultivation, harvesting and processing tools for everyone from the hobbyist growing one plant on their balcony, to large scale business interests planting thousands of acres. The cultivation of hemp & cannabis is currently done with little regard to the environment, and is rarely done organically. At Green Gorilla we plan on changing that, and promoting a healthy and environmentally friendly way to grow these amazing plants. The total number of uses and products that can be created from hemp/cannabis is staggering, and they look forward to expanding their scope of operations to provide customers and business with conscious solutions for everything they desire.
Steven Saxton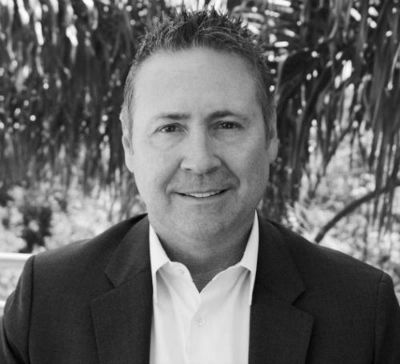 With over 30 years of experience, Steven Saxton is a successful serial entrepreneur and highly regarded expert in corporate structuring, private equity, public companies, corporate refinancing, and capital raising for startups. Mr. Saxton has been the lead negotiator for numerous partnerships, mergers, acquisitions and rollups for private and public companies. For the past 25 years, Mr. Saxton has worked as a Producer, Manager, Agent, Distributor and Financier in the Entertainment Industry. Mr. Saxton has served as the Founder, CEO and Chairman of Hollywood Studios, Artist International (AI) and Models International. Link - IMDB
Film – Mr. Saxton has Executive Produced or co-financed 45 films that have accumulated 196 Nominations and 107 Wins including Lone Survivor, 2 Guns, The Kids Are All Right, Who Framed Roger Rabbit?, Good Morning Vietnam, Zero Hour (Highest grossing film in Venezuelan history) and Honey I Shrunk The Kids which have grossed over $1.6+ Billion at the worldwide box office. Link - By The Numbers
Representation/TV – Artist International has managed writers, directors and actors. AI's talent has created, written or starred in Californication, The Newsroom, Sleepy Hollow, Twisted, Sons of Anarchy, How I Met Your Mother, Dexter, Sopranos, NCIS Shameless, Desperate Housewives, The OC, Law and Order, Community, and numerous other highly regarded shows.
Fashion – Models International is an agency that has represented high profile fashion, commercial and print models for the LA market and internationally.
Music – Prior to focusing on film, Mr. Saxton was a highly regarded music executive, having worked with the likes of Robert Downey Jr., Eddie Van Halen, Slash, Edgar Winter, Steve Vigh, Les Brown and his Band of Renown, Lou Raw, Steve Lukather, 69 Boys, Horace Silver, Taylor Eigsti, and many others. Mr. Saxton founded Bop City Records and during that time worked with legendary recording producers/engineers with 200+ Golden and Platinum Records including, Al Schmitt (21 Grammys and 2 Latin Grammys, and artists such as Elvis, Michael Jackson, and Bob Dillion), Ed Cherney (3 Grammys and 6 Grammy nominations, and artists such as Rolling Stones, Eric Clapton, Lenny Kravitz, and Iggy Pop), and Elliot Scheiner (7 Grammys, 24 Grammy nominations, and 4 Emmy Nominations, and artists such as Aerosmith, Foo Fighters, Eagles and Queen).
Investment Banking/Corporate – Prior to transitioning into the entertainment sector, Mr. Saxton was a President of Texca Petroleum Oil and Gas Operating Company, former Vice President at NASD broker/dealing for 21st Century Securities, as well as a Commodities Broker for a boutique Commodities firm.
Personal – In 2004, Mr. Saxton was inducted as a Knight by the Knights of Malta Coptic Catholic. Sir Steven Saxton's nomination has been endorsed by Grand Master H.S.H Prince Antonio Ruspoli, approved by Cardinal Stephanos II, Patriarch of Alexandria, blessed by his eminence, Pope John Paul II and is on record at the Vatican in Rome. Mr. Saxton is 52 years old, and currently resides in Malibu, CA with his wife and daughter.