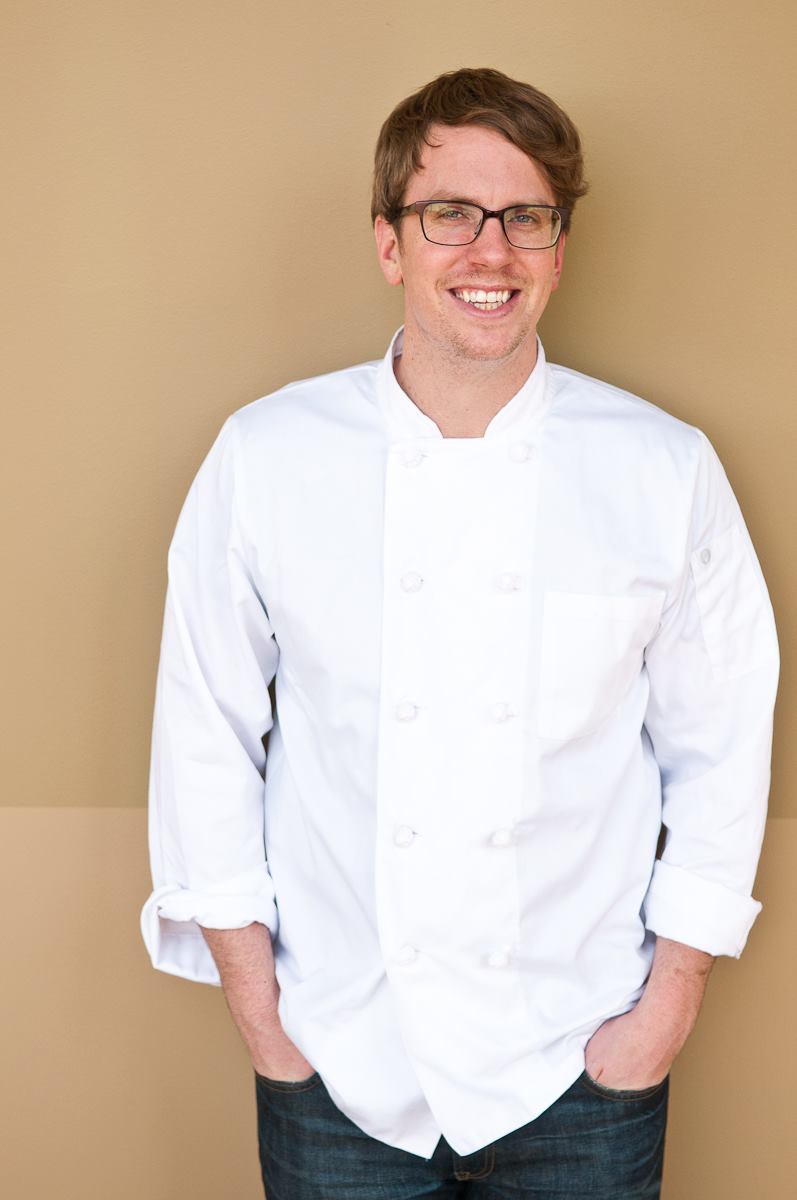 Chef Josh has always loved making people's lives healthier and happier with great-tasting food. As a personal chef to clients overcoming cancer, he began exploring the healing power of food. He followed an anti-inflammatory, nutrient-dense cooking plan that avoided common allergens like dairy and gluten to ensure his clients' bodies were thriving from the food they ate. Chef Josh experimented with flavor combinations that were both nourishing and delicious, taking a healthy twist on the things people already love to eat. As more people fell in love with the food, he started delivering his prepared meals and snacks to busy urbanites around Chicago - Kitchfix was born.
Chef Josh wanted to develop a snack that his clients could always have on-hand when they were craving something delicious and filling. What he created was a snack full of all the best, nutritious parts of granola, like quality nuts and seeds, but which left out all the fillers. People went wild for this homemade recipe – sweet, salty and craveable!
And then came his big break: Nina Mariano, the wife of the CEO of one of the biggest grocery chains in the Midwest happened to be at a party where Kitchfix granola samples were being handed out. The next day she tracked down Josh and said they had to have it in their store!
In March 2015, Kitchfix moved into a brand new kitchen at 1731 W. Grand Ave, Chicago, IL which allowed them to add more catering clients, menu items, and delivery times. Kitchfix is the solution for when you're too busy to make a meal, in need of a healthy option, craving something scrumptious, or all of the above. Enjoy foods that are chef-crafted, made from scratch, sourced as locally as possible, approved by an in-house registered dietitian, and hand delivered by a team ready to take care of your every need. If you're stressed, Kitchfix will be there here to help.
Now, Josh and his team at Kitchfix are busy testing, creating and tasting recipes they hope will surpass your expectations on taste and quality. We hope you will enjoy our new Grain-Free frozen waffles made with clean ingredients in 3 mouth-watering flavors! We believe food should always be enjoyed, always be transparent, and always leave you craving more. Keep your eyes out for what our kitchen will come up with next!
Whether you decide to order prepared meals, stock up at the deli, or pick up a bag of Kitchfix Paleo Granola at Mariano's or Whole Foods, schedule a catered lunch, or need someone to cook for any other possible reason, rest assured that Kitchfix will deliver.