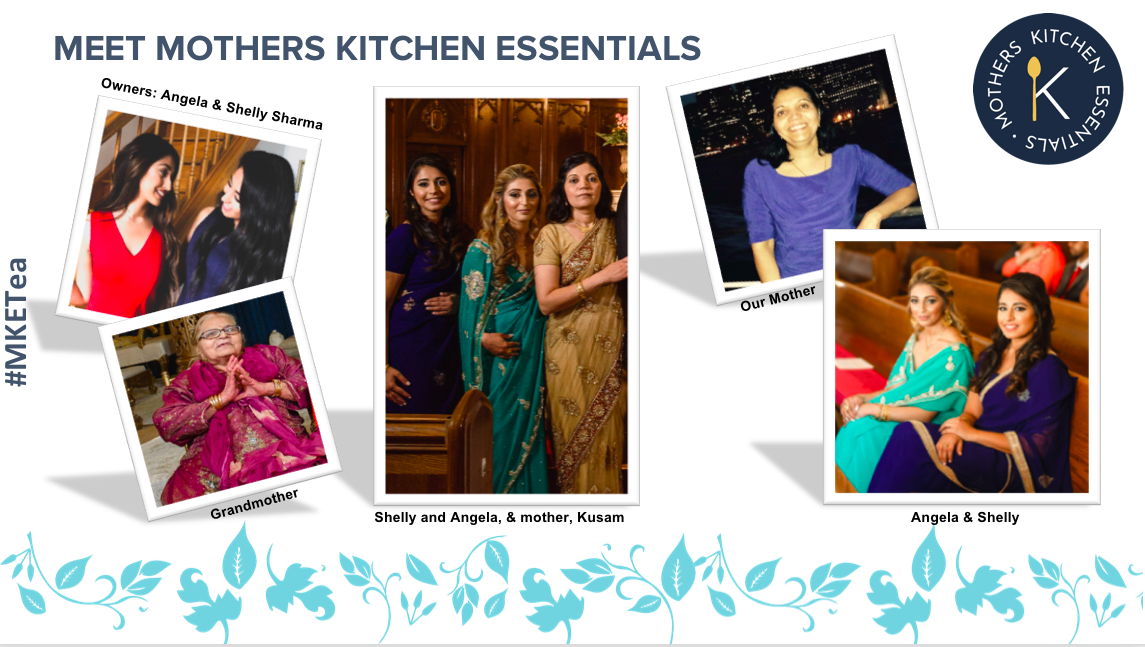 Mothers Kitchen Essentials (MKE) is a woman-owned business that is operated by two first generation Indian sisters, Angela and Shelly Sharma. Angela resides in New York, NY where she works full-time in the healthcare industry and her younger sister, Shelly also works within healthcare as a registered nurse in Washington, DC. Shelly is also in school full-time where she is aggressively studying to become a Family Nurse Practitioner!
Their immense dedication working within healthcare has amplified their mission to promote health and wellness by exposing individuals to healthier and cleaner alternatives while maintaining quality and integrity in the process.
Additionally, MKE was formed to provide individuals with an opportunity to come together in a place that allows for people to not only discover kitchen essentials that are found in their own home, but also discover kitchen essentials found in other people's homes as well. Angela and Shelly feel that this unique lens will aid in discovering the many similarities we share through what we find in each other's kitchens.  
MKE is dedicated to Angela and Shelly's own mother, Kusam Sharma, who is pictured above. At a young age Shelly and Angela would stand on stepstools alongside their mother helping her cook anything and everything. It is she who taught them about every kitchen essential!
The first product MKE has launched is Chai Tea. Not only was it the first thing both Angela & Shelly were taught how to make, but it was something that they made daily growing up! MKEs unique blend of tea and spices is one that has been passed down from generation to generation and has stood the test of time.
Angela and Shelly hope that this Chai Tea will bring you and your guests together one cup at a time, while filling your house with the most wonderful and warm aroma!