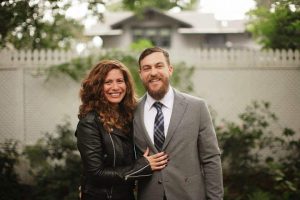 Pete and Sarah Servold of Pete's Paleo have a passion for food. Not just any type of food, but real, great tasting, food. 
There was a large demand for Paleo in San Diego, so Peter and Sarah decided to start the best Paleo food delivery business right here in America's Finest City. Paleo delivery from San Diego and Atlanta benefits not only our customers because they get an enormous amount of varied produce but also the local community because we can support San Diego and Atlanta farmers and ranchers. While the number of Paleo restaurants in San Diego and Paleo restaurants in Atlanta has been steadily growing, our paleo meal delivery service allows people all over the country to enjoy paleo delivery San Diego style: meaning organic, seasonal, non-GMO, fresh and most importantly, varied!
Peter Servold is a classically trained and celebrated chef  of the Paleo Community that has created Pete's Paleo:  a one-of-a-kind,  pre-made food service company that takes the frustration out of cooking bland meals in a busy lifestyle by offering clean, wholesome, and tasty meals that one could only get from a chef that has dedicated his life's work to creating healthy, tasty, quality food for others to enjoy.
Sarah is a former advertising executive who is in love with food her husband creates, mother of their daughter Lois, and the talented photographer behind their new book, Paleo By Season.
We are very proud to announce that all of Pete's Paleo meals have met the strictest standards and quality assurance guidelines of the Certified Paleo label, and is the first to achieve this certification for each of his products— a credit to Pete's unwavering attention to ensuring the highest quality ingredients in each of his meals.
Pete and Sarah reside in San Diego, CA.