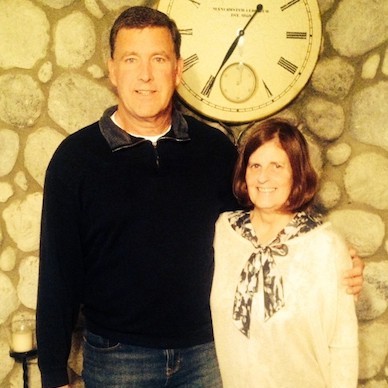 Farmer Tom & Debbie
Without a doubt, Primal Pastures would have never even started without Farmer Tom and his knowledge of and love for sustainable farming. As a kid, Tom spent summers on his family's farm in the Midwest. Those experiences stuck with him and resulted in Tom spending the last 40 years of his life meticulously researching and reading up on the in's and out's of pasture farming and land regeneration — which has been a huge asset to the growth of Primal Pastures. Tom currently balances a career in construction with his farming endeavors.
Farmer Tom began his real food journey when he lost almost 100 lbs by going gluten-free. He hasn't looked back since! Tom's wife Debbie is the rock that holds the family together. Despite her full-time career as a teacher, Debbie somehow finds the time to help out with farm chores and constantly clean up after the rest of the family. She exemplifies God's love every day with her selfless attitude and positive outlook.
---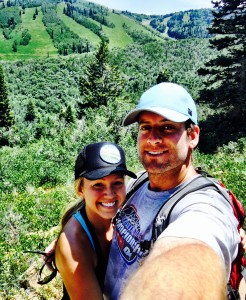 Farmer Jeff & Bethany
Farmer Jeff (Farmer Tom's son) is the logistical brain behind Primal Pastures. Although even he will admit that his customer interfacing could use some work, he can strategize and crunch numbers with the best of em'. Jeff's business smarts and practical outlook have been instrumental to the success of Primal Pastures. Farmer Jeff recently left his full-time career as a high school teacher to farm full time.
With a background in exercise sports science and college-level sports, Farmer Jeff is always looking for ways to live the most full, pain-free, and injury-free life possible. Inspired by his dad's success with a gluten free diet, Jeff decided to adopt a similar way of eating (also drawing inspiration from The Perfect Health Diet).
Farmer Jeff along with his family motivated his wife Bethany to begin a real-food/paleo journey of her own 3 years ago, which has transformed her health in major ways (and inspired her to create this blog)! Bethany recently traded in her office job for a life of farming, blogging, and freelance writing (and loves every minute of it).
---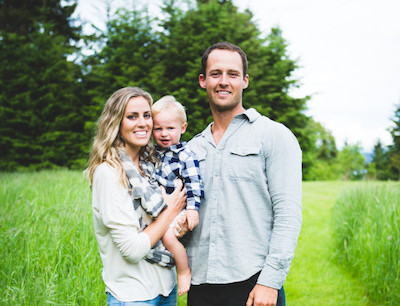 Farmer Paul, Lynsey, & (future) Farmer Noah
Farmer Paul (Farmer Tom's son in-law and Jeff & Rob's brother in-law) was the first of all four guys to go full-time with Primal Pastures. He has poured out his heart and soul into the farm and is truly passionate about spreading our mission of humane, sustainable, natural farming to others. Formerly employed full-time as a CPA (after spending time in the military with a tour in Iraq), Farmer Paul was eager to get out of his artificially lighted cubicle and onto the pasture full time — despite the major pay cut that came with his switch in employment. Paul is currently working on getting his MBA from UCLA in addition to his full-time work with Primal Pastures. Read more about Farmer Paul's story here.
Farmer Paul and his wife Lynsey are major advocates for living a completely natural lifestyle that closely resembles that of our ancestors. Lynsey even gave birth to their son Noah in their living room (on purpose)! Their commitment to this way of living has been an extremely healthy and beneficial influence on the rest of the family. In addition to raising Noah, Lynsey also works as a highly esteemed interior designer at her company, LG Interior Design.
---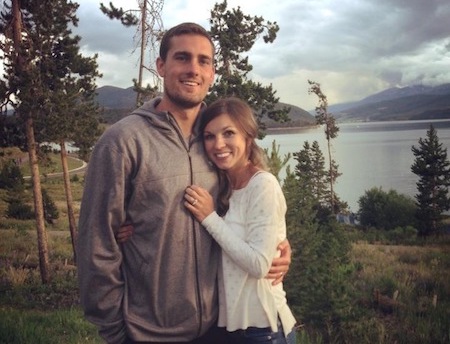 Farm Rob & Liz
Farmer Rob (Farmer Tom's son) is a full time student who is training to become a Physician's Assistant. In spite of his hectic school schedule, Farmer Rob still finds plenty of time to dedicate to Primal Pastures. Rob is one of the most friendly and good-hearted people around – traits that carry over extremely well into his work with the farm and his interactions with our beloved customers.
Along with his wife Liz (who is currently in nursing school), Farmer Rob brings a wealth of medical knowledge to the Primal Pastures family. Both Rob and Liz believe in eating real food and maintaining a healthy lifestyle and balancing those fundamental elements of health with Western Medicine when necessary.
Liz is also probably the biggest animal lover out of all of us at Primal Pastures. She reminds us why we do what we do every day with her loving and compassionate spirit!
---
Chef Jamie
Chef Jamie (Farmer Tom's daughter) is a constant source of comic relief to the family. Her spontaneous and fly-by-the-seat-of-her-pants lifestyle is contagious. Having lived in places like Switzerland, San Francisco, and New York, Jamie is well versed in other cultures, beliefs, and lifestyles. She's always a blast to be around!
Oh, and did I mention that she can cook? Jamie is a phenomenal chef and is responsible for our amazing Breakfast on the Farm events. Anyone who has attended these events can attest to her cooking expertise! And if you haven't been to one yet, what are you waiting for? Come check one out for yourself!
Truly a woman of many talents, Jamie is also an extremely handy woodsmith and gifted pilates instructor. Contact her at Jamie@primalpastures.com for work inquiries!
---
Duke, Vijjay, Beau, and Jane
The Primal Pastures family wouldn't be complete without our friendly and loving guard dogs! They work hard every day to keep our chickens, turkeys, and sheep safe. If you've ever been to one of our farm tours, you know how fun-loving and playful these guys (and gal) are! We couldn't be more excited to have our own litter of Primal Pastures guard dogs once Jane is old enough!