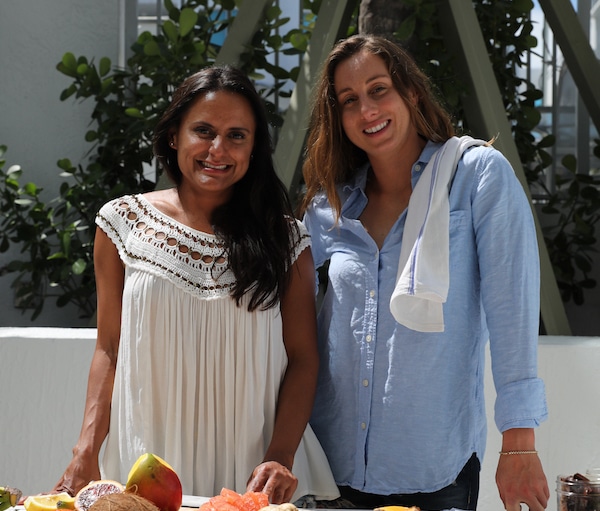 Our Story
When it comes to fitness and conditioning, we don't mess around. Our shared passion for working out was the catalyst that brought us together at our local Miami gym a few years back.
It was our shared desire to elevate our performance levels and realize our true strength through plant based protein and nutrient dense food, that made us instantly aware that there were NO health bars on the market that delivered the performance ingredients our bodies deserved and required.  So we made one!
What gave us the confidence to believe we could make the best performance health bars ever, the simple fact that we both happened to be kick ass chefs.  That's what!  Our goal was to make super healthy taste super delicious. We think we nailed it.   All our bars are raw, soft and chewy with an exciting crunch. Our line-up offers super performance, 10g-17g of plant based protein and nutrient density.   We are certified everything GOOD under the sun.   We dare you to find, pound for pound, a better health bar on planet earth.