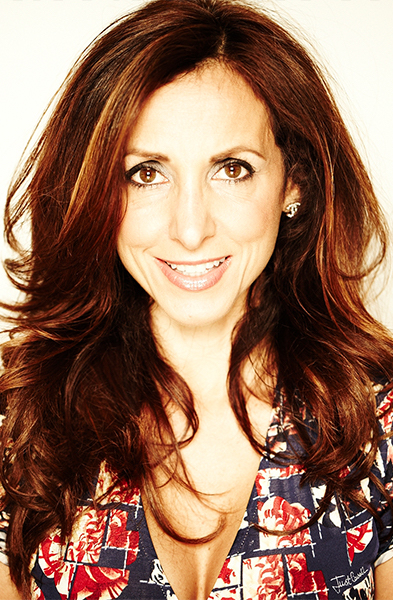 TRIBALÍ is your friend in the freezer department.
We're fun-loving foodies who want to make the world healthier, one plate at a time.
TRIBALÍ Foods is the vision of Angela Bicos Mavridis. As a kid in her grandmother's kitchen, Angela discovered the nurturing power of real foods. Today, as a single mother of 3, her recipes are a flavorful celebration of simple ingredients — gathered from nature and seasoned with loving care — that make healthier eating easier for everyone.
Growing up Paleo … who knew?
"Paleo" is a Greek word that has come to represent our modern desire to eat wholesome, ancestral foods that have sustained humans for generations. When you're raised in a traditional Greek household, Paleo cuisine is often on the plate — even if you don't know what Paleo is.
During summers spent in Greece, Angela saw her grandmother happily cooking from scratch — using only real organic, local, and heirloom foods  — according to traditional recipes passed down through the generations. Angela vividly remembers grocery runs through the village.

Her first stop was at the "manavi" (vegetable grocer) for fresh tomatoes, zucchini, dandelions, or other fresh vegetables grown and picked fresh that week. Next up, a visit to "Kiria Eleni" (Mrs. Helen) for fresh eggs. Lastly, a stop at a neighboring farm for fresh, raw goat's milk or cheese. Before deciding what to make for dinner, Angela's grandmother would check to see what fresh fish had been caught that day by local fisherman. Whole, fresh, real, caught, gathered, or grown — that's the food that made up Angela's plate growing up.

Ironically, back in the states, Angela's dad owned a fast-food hamburger drive-thru serving up yummy — though less health-minded — burgers, fries, and shakes. With a busy schedule, the family ordered dinner from their restaurant more often than not. On her quest for healthier eating, Angela became a vegetarian at the age of 13.
Finding foods that feel good.
As an adult, Angela's journey into health and wellness deepened when she became a Holistic Nutritionist. An expert cook, lifelong fitness aficionado — runner, cyclist and cross-fitter — and 35-year vegetarian, Angela had grown tired of fueling her body with endless combinations of protein powders, shakes, supplements, and bars. She came to realize that clean animal proteins paired with real, ancestral ingredients made her feel better physically and emotionally.

Angela made it her mission to capture the magic of her grandmother's kitchen in a way that fits into today's busy lifestyles. She developed delicious meat patties — seasoned with worldly flavor combinations created from vegetables, spices, herbs and purees — that cook from frozen and are ready to nourish in minutes.

Today, TRIBALÍ Foods seeks and sources 100% organic high-quality proteins — from grass fed and grass finished beef to free-range chicken, pasture-raised pork, and wild-caught seafood — to create a flavorful, versatile, and nutrient-dense centerpieces for wholesome, satisfying meals. Constantly curious, we'll never stop foraging for the freshest ingredients, the most adventurous flavors, and the finest cultural inspirations we can bring to your plate.

Welcome to ancestral eating made for your modern world!