About Uncle Steve's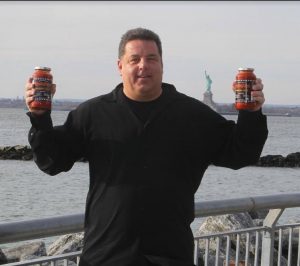 Best known for his role of Bobby Baccalieri on The Sopranos, Uncle Steve's Italian Specialties founder Steve Schirripa is stirring the pot these days in new ways. He's come out with Uncle Steve's Italian Specialties, a line of organic pasta sauces. Tomato Basil, Marinara and Arrabiata tomato sauces are each hand crafted with organic Italian whole peeled tomatoes, organic fresh onions, organic extra virgin olive oil, organic fresh garlic, sea salt, and fresh organic spices.
In fact, Schirripa has gone on to be a published author of the New York Times bestseller, A Goomba's Guide to Life.  This comical book includes chapters on growing up in Brooklyn, great Goomba's in History, Goomba recipes and Goomba's Do's and Dont's. His second book The Goomba's Book of Love and his third The Goomba Diet, For Those with an Appetite for Life, are currently in stores nationwide.
With the popularity of the Goomba series, Steve was asked to write Goomba books for young adults. The first was entitled Nicky Deuce: Welcome to the Family, which was followed up by Nicky Deuce: Home for the Holidays. Because of the book's success, Nickelodeon produced a film called Nicky Deuce which was released in May of 2013. Schirripa was Executive Producer as well as star of the film.