 LOGOS
Logos help Paleo consumers easily and readily identify products that fit into their lifestyle, as well as help companies formally identify themselves as members of the Paleo Food Tribe.
PRODUCT FEATURES
Paleo Certification comes with a product bio on the Paleo Foundation website which boosts product relevance and enhances SEO performance for the company websites, as well as giving retailers and community members instant access to interact with and explore certified products.
RETAILER RELATIONSHIPS
We have ongoing relationships with retailers to help them identify Paleo Certified products that fit the overall goals of their retail locations.
NEWSLETTERS
The Paleo Foundation sends newsletters to inform interested grocery buyers, retailers, butchers, and distributors about paleo certified products, trends, and other information to enhance performance of paleo product sales.
LEAD GENERATION
The Paleo Foundation promotes giveaways that generate leads for participants.
SOCIAL PROMOTIONS
We use our social media platforms to increase visibility and drive traffic to businesses, with a combined reach to over 450 thousand followers.
PALEO CERTIFIED NETWORK
The Paleo Certified Network is a group dedicated to Paleo Certified companies designed to foster cross-promotions, and community input to help navigate various business issues.
INDUSTRY DISCOUNTS
We have established relationships with industry professionals— from trademark lawyers, product developers, food investors, graphic designers, marketing companies, to business consultants— to offer exclusive Paleo Foundation family discounts and specials to our network.
INDUSTRY EVENTS
The Paleo Foundation is planning host public webinars with professionals in a myriad of industries for the purpose of improving sales, marketing strategies, business enhancement. Discounts to services will be exclusively for paleo certified companies in the Paleo Foundation family.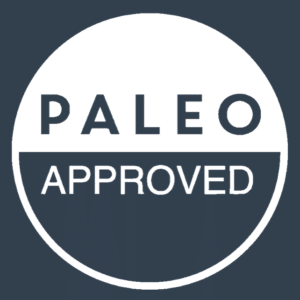 The Paleo Approved Certification Program certifies Farms, Ranches, and Single-Ingredient Products that meet requirements for species-appropriate diet, and environmentally beneficial husbandry practices.