Chomps was founded in 2012 by Pete Maldonado and Rashid Ali [IMAGE 1]. Seven years later, the self-funded startup company was ranked number 62 on the Inc. 5000 list of the fastest-growing privately held companies in the United States, with a three-year growth rate topping 4,469 percent and over $20 million in revenue [4]. Their naturally-flavored meat snacks are sustainably sourced from grass-fed beef, venison, and turkey and include no added sugars, fillers, or artificial preservatives.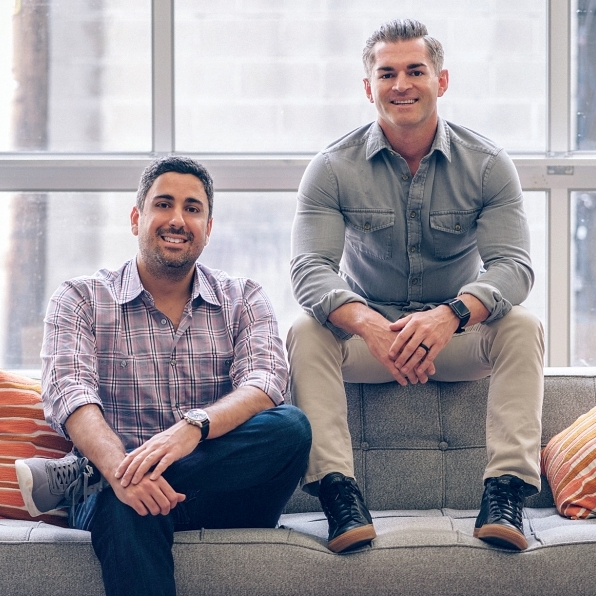 The healthy, low-carb snacks marketed by Chomps are Whole30 Approved, certified Gluten-free, Keto, Paleo, and Humane, and also non-GMO Project certified [Exhibit 1]. After originally selling exclusively online, the Chomps meat snacks are now sold at every Trader Joe´s store across the country and at major retailers such as Albertsons, Wal-Mart, and Amazon.
Creating a low-carb and healthy snack option was one of the motivations that led co-founder Pete Maldonado to start the company. As a personal trainer, he would design specific diet plans and grocery shopping lists for his clients. However, with time he found that many of his clients simply wouldn't follow the plans, partly because of the lack of options for healthy snack alternatives that could keep them satisfied throughout the day.
His work as a personal trainer helped Maldonado learn a lot about the importance of healthy foods sourced from non-GMO ingredients. He says "I learned a ton about nutrition and the big difference in micronutrients between organic and non-GMO foods and the unnecessary chemicals that could be avoided by eating this way." This knowledge led him to start Chomps in an attempt to create the healthiest meat snacks from the cleanest available ingredients and use the best methods of processing.