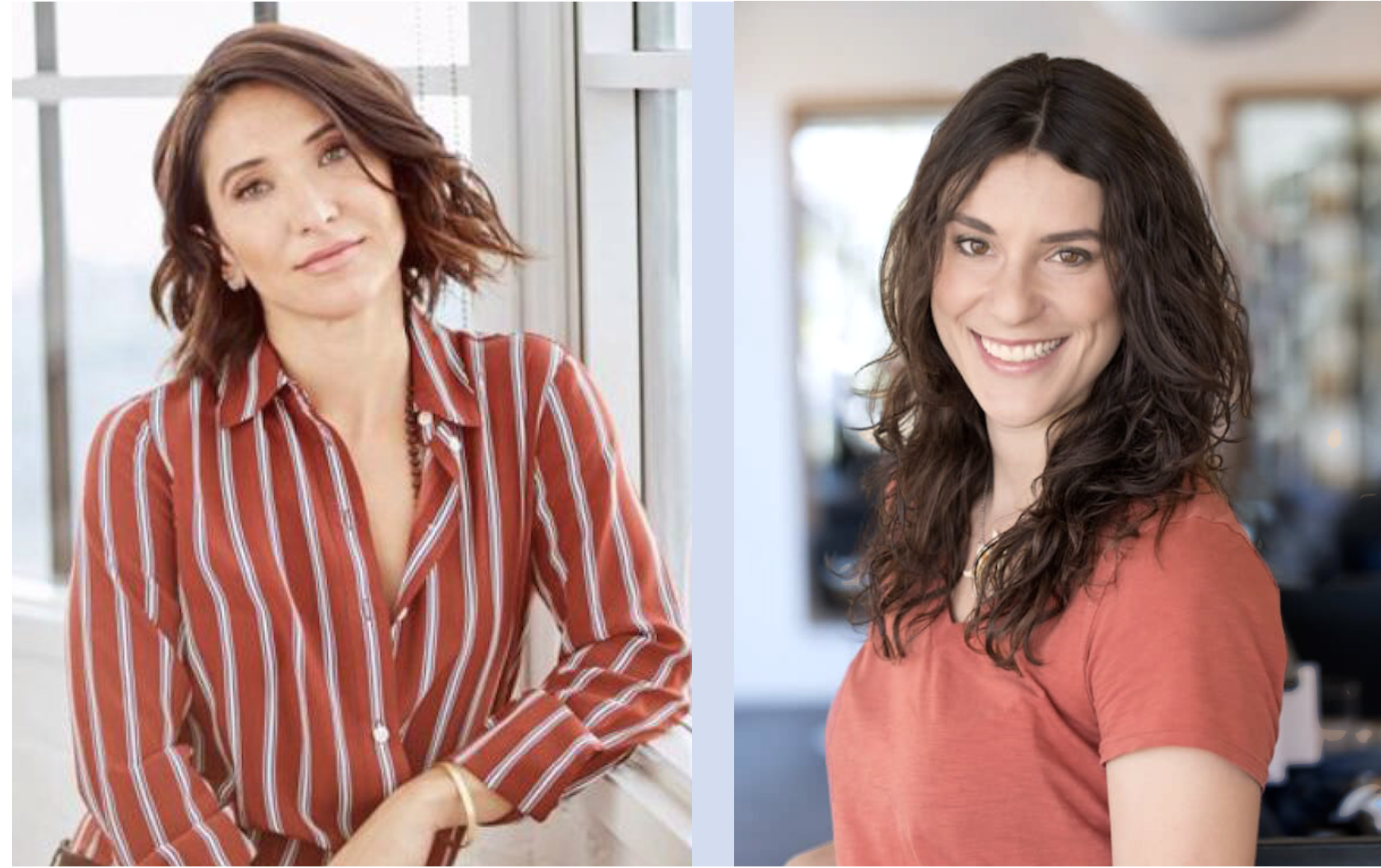 4th & Heart Founders
Raquel Tavares Gunsagar: Raquel (left), devout Ashtanga Yogini, snowboarder, lover of all things food was born in Brazil and later migrated at age six to Northern California with her mother and brother in the early 80's. She currently lives in Los Angeles with her family and is mother to two young boys. She is the principal creator of Tava Organics, LTD, parent company of Fourth & Heart. She prides herself on the ability to tackle family, work, self and play – she wants to milk each minute of each day.
Lilly Wunsch: Lilly (right) is a self-professed Excel nerd, hula hooper, and craft beer aficionado. Her passion for simple, delicious, wholesome foods originated after she graduated from UCLA and was finally forced to cook for herself. As a lifelong Californian, she loves nothing better than biking to the beach in the summertime.  She is the co-founder of 4th & Heart and believes in learning something new every day.
4th & Heart Story
Fourth & Heart is an artisanal food brand based in Los Angeles, CA, set on a mission to modernize ancient pantry food staples starting with a line of grass-fed flavored pure spreadable butters known as "ghee".  Fourth & Heart is an ode to the Heart Chakra. It's the intersection where most of us get stuck. We think through everything and we rarely feel our way through it. Our intellect gets in the way. I find the most lasting decisions are heart choices and not hard choices.
Fourth & Heart hopes to inspire others through the passion we put into our product and to inspire "heart" decisions, not hard decisions.  We move forward with bold intention, and with your hearts and our hearts in mind. We want what we put into our product to move you, motivate you, inspire you.