Our Story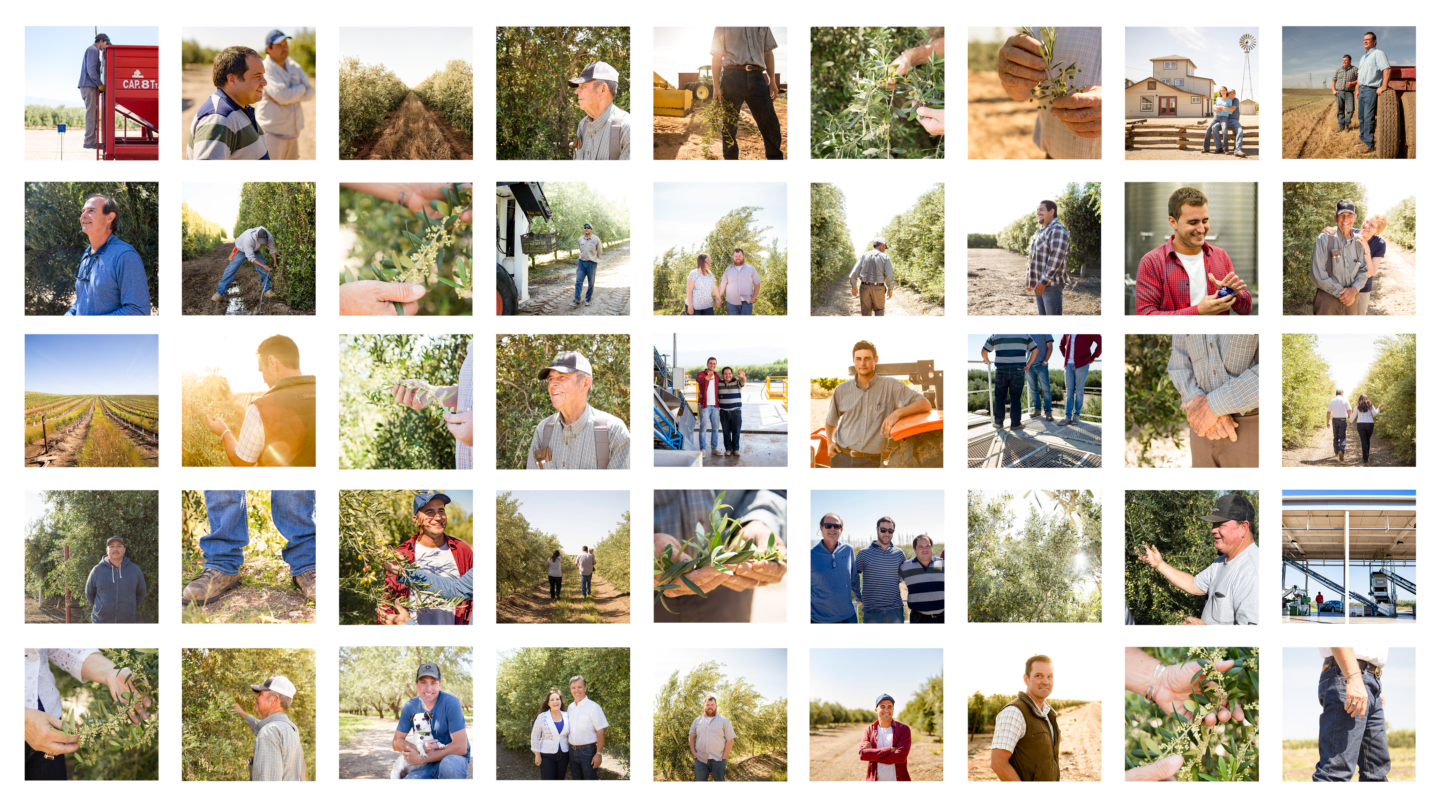 Farming Olives since 1998
Founded in 1998, we were the first company to take American olive oil to a whole new level. While olives have grown in California for hundreds of years, we've pioneered new ways of cultivating and harvesting olives in order to make our extra virgin olive oil premium and affordable. We've developed our own ranches and helped family farmers throughout Northern California develop previously unusable farm acreage into olive orchards while using sustainable production methods every step of the way. In 2016, we started developing long-term relationships with top-notch olive farmers across the globe. We proudly partner with the best extra virgin olive oil producers in Chile, Argentina and Portugal. Our partners share our values of sustainable farming practices, premium production methods and impeccable storage. All of our extra virgin olive oils are certified by Applied Sensory, Non-GMO verified, vegan and keto friendly as well as one of the only Whole 30 oils in their program.
Fresh, great tasting extra virgin olive oil inspires everything we do at California Olive Ranch. So we've made it our mission to make the highest quality extra virgin olive oil accessible to as many people as possible. We'll do it by continuing to live out our values, day after day.
---
California Olive Ranch Values
Be a Pioneer
We're transforming the olive oil industry and showing that when it comes to purity and quality, not all olive oils are created equal. We do it by growing on California ranches, finding innovative ways to plant, grow and harvest olives, sourcing high-quality extra virgin olive oils from premium producers around the world and encouraging standards across the olive oil industry.
Break Down Silos
We love what we do – and how we do it– from the care we put into creating and blending our extra virgin olive oil to the kindness we show our customers, consumers employees and farm families. Our passion pushes us to continually extend an olive branch to our partners and approach our business with transparency. We partner with like-minded premium partners around the world whose shared focus is crafting high quality at an approachable price.
Never Stop Growing
We stand for quality, education, sustainability and transparency. We'll continue to invest resources into the latest farming techniques, sustainable farming practices and top-notch production facilities and methods. We not only invest in our own advancement but share our learnings with our farming partners across the globe.
Enrich Your Environment
We're California farmers with a strong connection to the land. We believe that taking care of the Earth's resources is the right thing to do – and leads to better olive oil. We mulch our fields with tree trimmings, compost harvest bi-products and use recyclable packaging.
As you can tell, we're passionate about what we do and we feel it shows in our olive oil. Our great tasting extra virgin olive oils complement any dish and can be incorporated throughout your kitchen! We invite you to explore our range of extra virgin olive oils and find out why we love what we do! Discover the variety of flavor and visit your local supermarket to find California Olive Ranch extra virgin olive oil today!