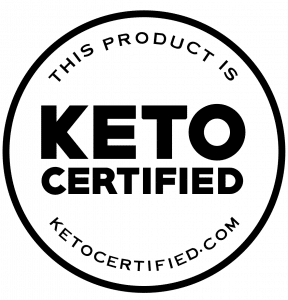 Studies suggest that certification is the most impactful way high-quality brands can differentiate their products and positively impact trust.  That is why in a highly-competitive and undifferentiated keto diet market, keto certification is a critical strategy to increase brand trust and sales.
 STEPS TO KETO CERTIFICATION
STEP 1: APPLICATION
Your application is the first active step towards Keto Certification. The Paleo Foundation Team will maintain your company information in the strictest confidence. 
STEP 2: AUDIT
After the application is submitted, The Paleo Foundation will request nutrition labels,  ingredient specifications, and ingredient statements from suppliers to ensure that the product complies with the certification program.  This process takes an average of 6-8 weeks.  In the event that a product cannot be certified, a refund in full will be issued to the applicant.
STEP 3: AGREEMENT
Once your products have been assessed by the Paleo Foundation Team and have successfully met compliance with Keto Certification Program Standards, an agreement will be drawn up and sent via SignNow.com. The agreement outlines the approved use of the Paleo Foundation's trademarked Keto Certified labels. 
STEP 4: CERTIFICATION
Once the agreements have been signed, you will receive Keto Certified Logos and a Letter of Approval and Permissions granting you the right to display  trademarked logos on certified products. 
STEP 5: PROMOTION
When you have completed the Keto Certification process, your products will be listed on the Paleo Foundation website. We will connect you with our Social Media team who will work with you to promote your products through social media and other marketing channels.
STEP 6: RENEWAL
Licensing must be renewed at the end of your agreement period to maintain the status of your products. 1-3 months prior to your renewal period, a Paleo Foundation administrator will request updated documentation reflecting changes since your initial evaluation.